So you are an Indian Anime manga lover and wish to visit Tokyo? Planning is the toughest part. Here is a short step-by-step guide to a few important questions: When, where, and why.

Image: FranckinJapan (Pixabuy)
Why should an Indian anime manga lover visit Tokyo, out of other cities in Japan?
Tokyo is Japan's capital and one of the world's stupendous cities. It is a mix of modern Japan, and yet still retains the soul of traditional Japan. The city is extremely comfortable, even affluent while giving a sense of enigma. First and foremost, Tokyo is an anime lover's paradise. Tokyo has an entire area dedicated to it. (Akihabara!) So if you're after anime adventure – look no further – Tokyo has anime experiences that will change your life. And the shopping adventure is incredible – if you can't find it in Tokyo, it probably doesn't exist. So, take the vacation days you have stored up. And make sure to get in on that plane to Tokyo! We guarantee you – you will be ridiculously glad you did.
How Much Time Should you Spend In Tokyo?
If money and time are not a constraint, you could spend a month in Tokyo and keep exploring the city. But, for most of us mortals with jobs and limited budgets, we suggest spending three or four days in Tokyo. If you have planned a week's trip to see Japan, we recommend three days in Tokyo and four in other cities.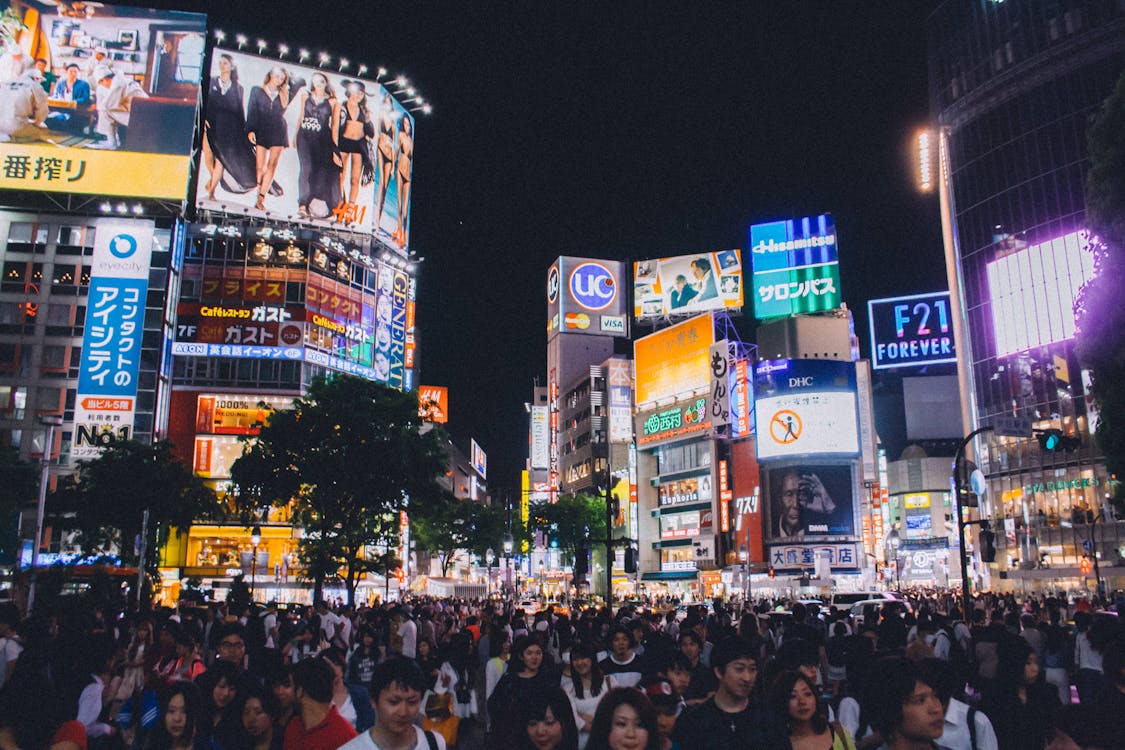 Tokyo's Must-See Anime Attractions for anime manga lovers!
Tokyo is a city that you should experience as a city with multiple personalities. The entire city will walk to you even if you sit to enjoy a casual cup of coffee. Of course, the entire Akihabara district is worth exploring. There is also so much more that Tokyo has to offer to an Indian anime manga lover. Here is our list of a few must-visit locations to add to your travel list.
We have listed out our TOP 10 PLACES to visit in Tokyo!
Akihabara

Recognized as the anime and manga capital of Japan, Akihabara is a colorful Tokyo district that has infinite anime stores, maid cafes, gaming venues, electronics shops, and more.
Gundam Front Tokyo
Known for its gargantuan 18-meter tall Gundam robot, Gundam Front Tokyo is a museum and store that offers merchandise and attractions based on the popular Gundam franchise.
Pokemon Center

Image Credits: Official Website

Visit the Pokemon center for all things related to this franchise! If you are looking for original Pokemon video games, cards, merchandise, the Pokemon Center is the place to be. If you are new to the Pokemon card game, there is also a teaching room in this center where visitors can learn how to play the Pokemon card game.
Nakano Broadway
Nakano Broadway is close to Nakano Station, and a shopping district that offers a diverse selection of anime and manga merchandise from multiple decades ago up to the present. As per their official website, this is a mysterious space where you can experience the future that rises above time and space.
J-World
Dragonball, Naruto, One Piece lovers, J-World is an indoor theme park that is a must-visit. It features several attractions rides and games that have originated from Shonen Jump's bestsellers titles.
Tokyo Character Street
Located below the Tokyo Station, Tokyo Character Street is an underground shopping sanctuary for anime and manga fans. It has multiple shops and stalls that sell various popular manga and anime character merchandise.
Tokyo DisneyWorld
For an Indian Otaku, Tokyo Disneyland and Disney Sea is perhaps the only magical place where you can enjoy your love for both Disney and Japanese content. If you do have a budget, and time, this is an experience that you should not miss. We recommend you keep an entire day aside to experience Tokyo Disneyland to make memories of a lifetime!

Must visit Anime museums for Indian anime & manga lovers in Tokyo

Ghibli Museum
For Ghibli movie fans, this Museum offers a deeper look at the entire franchise created by Hayao Miyazaki. Some of his works, such as Spirited Away, Princess Mononoke, My Neighbor Totoro are a part of the museum. The museum also holds frequent animation exhibitions and Miyazaki film showings.
Suginami Animation Museum
Suginami was a popular hangout spot for otakus way before the Akihabara district. In Suginami ward, there are over 70 anime studios. The Suginami Animation Museum lets you soak the history of Japanese Animation. It was built to showcase the best of their production, as well as the work of other studios. In addition, the museum is free admission.

Image Source: Experience Suginami Tokyo
Toei Animation Museum
A well-known brand that has produced a huge number of memorable anime franchises since 1956, Toei Animation Museum is a tribute to the studio. Located in Oizumi, Nerima City, on the premises of Toei's studio, this museum has large interactive panels that enable visitors to search for special Toei anime titles. From details about materials used in the anime production process, special exhibitions, to the in-house museum shop, there's no shortage of things to check out at Toei Animation Museum.
With this list, we hope that you conduct extensive research online before planning your trip. There are elements like JR Pass and budget planning that we wish to cover in our next few articles. If you want to hear about more specific experiences, do reach out to us. Post pandemic, we hope that you have a memorable Japan travel experience.
Feature Image by Louie Martinez